1C applications can also use new document import or export procedures, such as EDI, DocXchange, OptimallSFA, and work with e-commerce.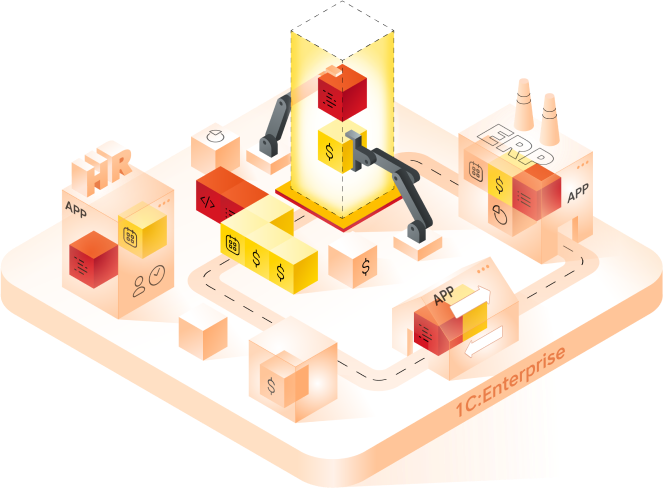 EDI (Electronic Data Intercharge) integration with IKA suppliers (B2B)
This integration enables the transaction of financial and commercial documents (orders, notices and invoices) and access to current product and price catalogues on a fully automated basis for both partners.
The EDI-based system can be used by small and medium-sized companies that do not have highly developed IT resources.
Benefits of EDI technology integration:
Reduced costs by eliminating paperwork, time, and errors that occur when handling documents;
Fast communication with suppliers;
Reduced unit operating costs;
Faster stock turnover;
Increased business efficiency.
DocXchange
DocXchange is a platform for exchanging electronic documents involved in company processes.
All types of documents can be received, converted, monitored and transferred between platform users. The other available services can be the services to support the application of electronic signatures and time stamps or the archiving of documents for each user.
OptimallSFA
The integration of "1C:Contabilitate" application with OptimallSFA system consists of constant data exchange by receiving orders recorded on the agents' tablets, transmitting in real-time the available stock of goods and transferring the balance to the accounting department of partners. Thus, sales agents know the real partner's balance at any time and can automatically transmit orders to the accounting department.
The benefits of this system:
Business efficiency;
Reduced risk of non-fulfillment of orders;
Fast communication with sales agents;
Fast inventory rotation.
E-commerce solutions – B2C integration
1C Romania and ContendSpeed have implemented an automatic data exchange of orders placed by the client on the website in 1C:Contabilitate and transfer it in real-time of the available stock.
The advantages of this technology are:
Significant time savings;
Reduction of operating costs;
Process and information flow automation with customers;
Efficient use of storage space;
Increase of business efficiency.