1C:Contabilitate is designed for all sizes of companies, from food service, trade, manufacturing to import-export services. This solution is an integrated system that will improve the information system within a company, allowing all its departments to work together: financial accounting, sales, supply, production, etc.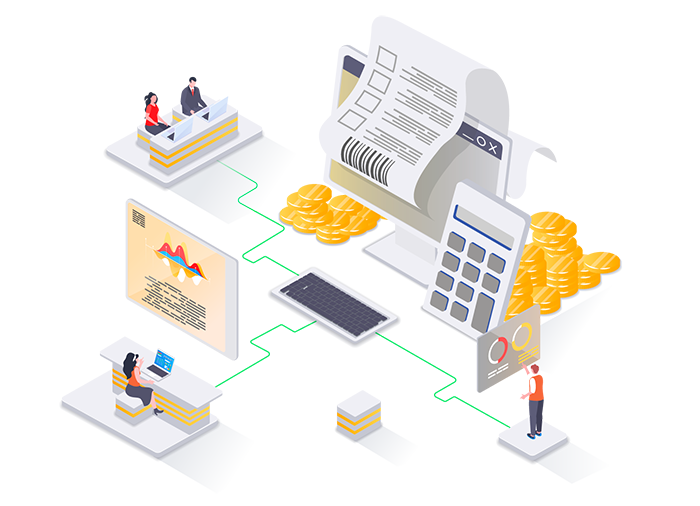 ✓   Monopost
✓   Invoicing
✓   Slips and payment orders
✓   Balance control
✓   Purchases/Sales
✓   Retail merchandising
✓   Pay assessment
✓   Accounting reporting
✓   Account management
✓   Tax returns
✓   Report management
Senior
Includes "Junior"+
✓  Client Server
✓ Control Console
✓ Production mode
✓ Connection with a peripheral equipment
✓ Cashier interface
✓ Data exchange with distributed databases
✓  Management accounts +
✓ Import/export audit
Expert
Includes "Senior"+
✓ Automatic import of bank statements
✓ Data exchange* : B2B and B2C Other 1C products
✓ SMS sending*
✓  E-mail sending
✓ Management accounts+
✓ Transportation mode
✓ Production reports (finished and in progress)
✓ Evidence of joint activity agreements
* A contract with a service provider and custom integration is required.
1C:Contabilitate provides:
Realization of a clear and accurate reflection of economic and financial activities in accordance with current legislation and the requirements of a constantly changing corporate world;
Simplification of routine work with repetitive operations, and fast data entry through automatic data processing into documents that correspond to the workflow;
The flexibility of the program allows the user to easily change the workflow depending on the legislation and the specific needs of each company for which records are kept;
The friendly and intuitive WindowsTM graphical interface, is easy to use even by people with no special knowledge of computers or economics;
Online updates with the extension of the functionalities of the system that we develop on our initiative or at the client's request, as well as changes in legislation.
Watch 1C:Contabilitate presentation