1C:Service Auto is an integrated system for the total management of car service activity to track the entire repair process and automatically record the corresponding accounting operations. This application is an efficient, cost-effective and easy-to-use tool for organizing and controlling service activities.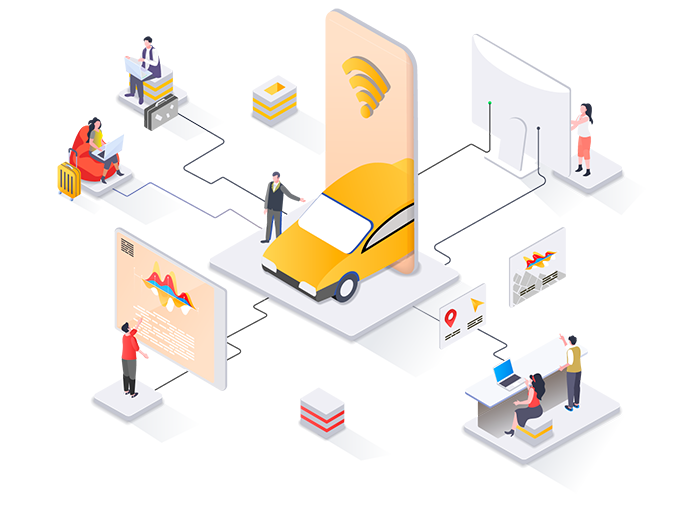 1C:Service Auto is designed as an integrated, highly scalable and optimized database for large amounts of data with an unlimited number of simultaneous users. It is an ideal solution for online work.
1C:Auto Service has the following modules:
Total inventory management;
Accounting for all documents in the system;
Sales;
Supplies;
Integrated invoicing application;
Fixed assets;
Bank and Home;
Сlient Accounting;
HR and payroll;
Manufacturing;
Car Service;
Connection to peripheral equipment;
Tax returns;
Analytical reports on sales / deliveries / gross profit;
Analytical reports on car service activities.
1C:Auto Service" system has all the features of "1C:Accounting" and "Auto Service" module, so you can use the full package of software solutions for your business.
The system "1C:Auto Service" provides:
Execution of clear and accurate accounting of financial and economic activities in accordance with current legislation and the requirements of a constantly changing business environment;
Simplification of routine work for repetitive operations and the fast data entry by automatically extracting them into documents that follow the flow;
The flexibility of the program allows the user to easily change the workflow depending on the legislation and the specific needs of each company for which records are kept;
The friendly and intuitive WindowsTM graphical interface, is easy to use even by people with no special knowledge of computers or economics;
Online updates with the extension of the functionalities of the system that we develop on our initiative or at the client's request, as well as changes in legislation.
The installation is simple and intuitive.