1C:Drive is a comprehensive software solution developed on the principle of ERP. It can cover the precise management of most business processes in companies, being an ideal tool for increasing profits and business development.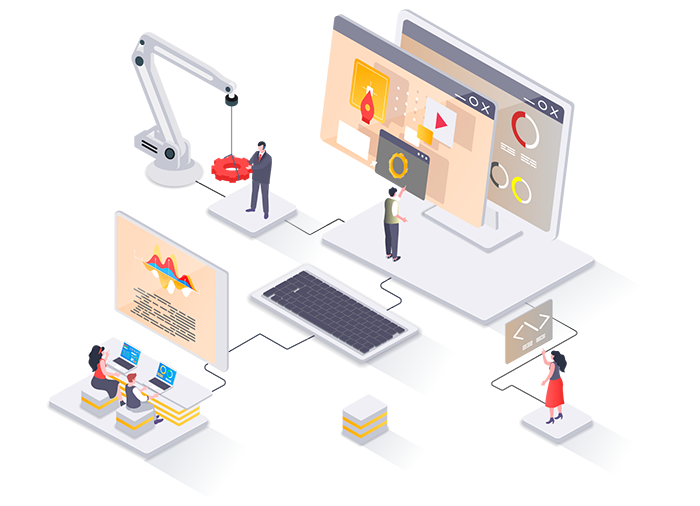 1C:Drive is a cost-effective business management program for fast-growing companies. It is a comprehensive solution for workflow management, suitable for large companies and small and medium-sized ones.
The following benefits are available with 1C:Drive:
Budget Subsystem
 You can create short/long term budgets and plan company resources to achieve desired results.
 You can generate reports on budget, profit and loss accounts, inventory balance, or create any other type of reports.
 You can analyze the planned budget vs actual expenses.
CRM subsystem
You can automatically export partner data by entering a CUI.
 Track all your partners on contracts, invoices and orders.
You have all your important contacts in one place.
You can enter multiple customer work points and contacts in the customer file.
Send emails and SMS directly from the system to your customers.
 Use notifications to keep up with client orders and keep your promises to them.
Create tasks or a sales plan in one integrated workspace.
Discuss via the built-in chat with your colleagues and immediately approve the details of any document in the system.
Set/schedule/view events, phone calls, meetings, tasks assigned to work with clients in real-time in the employee's calendar.
Create and assign prioritized tasks to employees, colleagues and track their completion in real-time.
Purchases
Manage purchase orders by multiple statuses, delivery periods, payment schedules, responsible manager.
Use barcode scanners to simplify the receipt of goods.
You can automatically add the cost of procurement to the cost of goods.
Record customs declarations in the system.
There is a work with analogues of products.
There is an automatic creation of purchase orders based on the sales volume for the previous periods.
Wholesale and retail sales
Create customer quotation variants from the system and save them in the document history.
Create and send offers, proformas, invoices, notices, guarantee certificates by e-mail directly from the system.
Give discounts according to the volume size and number of units ordered by the client.
Manage multiple statuses sales orders, delivery periods, payment schedules, responsible manager.
Work with price lists automatically loaded into the system.
Manage deliveries to customers who have multiple locations.
Get real-time data on paid orders and clients' debts.
Work with batch management.
Payroll calculation and human resources management
Calculate payroll and personnel management.
Analyze the efficiency of employees according to the tasks performed.
Manage staff workload and efficiency.
Provide and manage employee accounts and credits in the application.
Production
Make estimates of materials that are required for fabrication, assembly and disassembly.
Use multiple pricing options.
Production process for specific areas (Services/Production).
Calculate the cost of goods.
Balance Management.
Control balances and prevent shortages/losses/expenses.
Manage product reservations by period for particular customers.
Manage balances in multiple warehouses, rows, shelves, and cells.
Move balances within and between warehouses and departments.
Services
Manage the provision of warranty and post-warranty repair services for products sold to customers.
Allocate work orders among the teams.
Issue appropriate documents from the system.
Deduct from spare part balances used to repair products.
Finances
Manage payments, bank and cash receipts in the system.
Control and approve expense statements.
Manage loan agreements.
View your cash balances and bank accounts in real-time mode.
Trade in a multi-currency system.
Track the cash flow projections from your bank and home.
Use automatic import of bank statements.
Close one or more invoices depending on the amount received from the customer, if desired.
Find a wide range of cash flow reports.
Reports and analysis
Use Driver Monitor to visualize your business in real time in the form of a graph, chart or table.
The program has about 160 default reports relating to all of its subsystems.
Watch 1C:Drive presentation